Dialer VoIP Services Provider
Welcome To Avyukta Intellicall
Do you have any dialer ideas for your company? Or currently, running a product and willing to upgrade it? In either case, Avyukta Intellicall can provide to be a suitable ally for you. Our journey began in May 2008. Since then, we have been making continuous efforts to deliver exceptional services. We are getting an overwhelming response from our clients. Our Vision is to achieve a target of 500+ center setups and establish quality-based product applications, software, CRM development enhancement, and expansion unit.
VoIP Minutes
VoIP Calling minutes for A-Z countries with beautiful prices and flexible pulse rates to choose from
Technical support
Technical support representatives answer incoming phone calls and troubleshoot customer tech problems with computer software and hardware.
Why Choose VOIP?
Avyukta Intellicall VOIP Minutes gives a complete HD Voice Calling experience at Unbelievable Rates.
VoIP Phone System
A VoIP phone system is a technology to make phone calls through your Internet connection instead of a regular landline or mobile network.
Avyukta intellicall, a well-known name within telecom solutions, has made a distinct segment within the area.
We are a team of influential experts and boundless technically skilled engineers in the arena of Call Center Solutions. Avyukta Intellicall emerged as a high-quality IT solutions & services provider in the market, offering uniform assistance and smooth service to our clients.
In the division of predictive dialing services, we helped many existing clients enhance their call center services quality. Also, we helped new allies by setting up new BPOs with an economical price structure on Opex and Capex models. Our services include a wide range of hard and soft predictive dialer Hosted Solutions, Work From Home Call Center Dialer Solutions, voice SMS, and calling with a single click feature. These products and services are highly tested and as per proven industry regulations.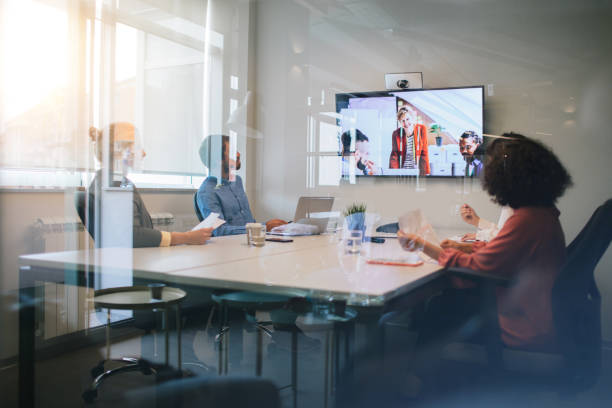 We offer end-to-end "Unified communication solutions" for Call Centers, Banking, collection, and other enterprises. Our Voice Solutions, Strong domain expertise, and extensive technology skills enable our customers to increase their profitability and reduce operational expenses.
DESIGN YOUR OWN PRICING
100 MB Cloud Servers.
Generic Client Concerns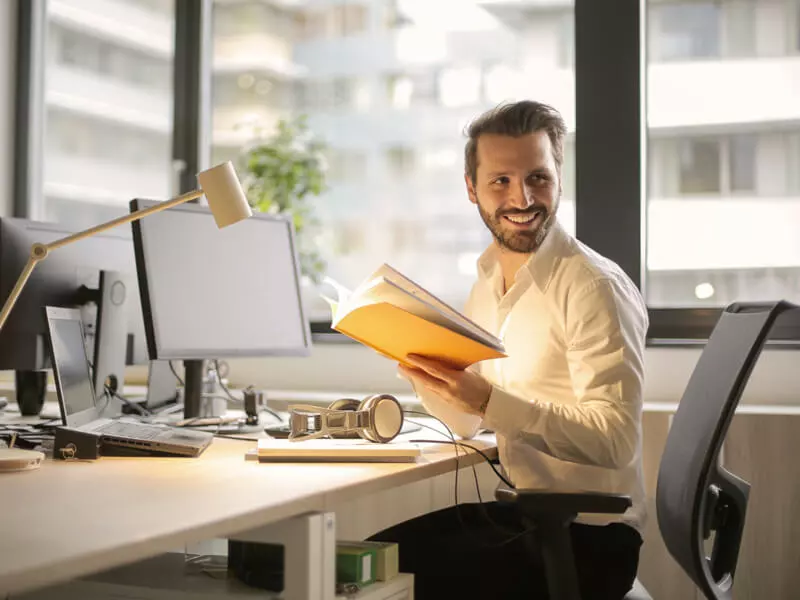 Avyukta Intellicall works to simplify VoIP technology for top users.
This is often why our list of consumers is increasing day by day. Our products help your business grow within the IP & VoIP sectors. After all, they're an outstanding merger of the latest technology and lots of years of rich golden experience. So, choose Cloud Infotech and obtain the simplest of Telecom World at your doorstep.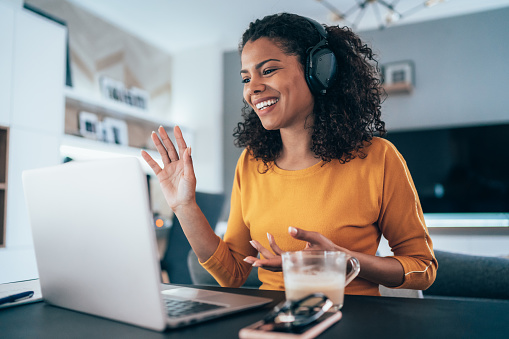 Avyukta Intellicall works with a mission to strive endlessly to be a high-performing telephony, solution provider. Avyukta Intellicall holds the reputation of providing world-class IP, VoIP systems, IT services, CRM solutions, and CTI solutions to our wide selection of clients.
Dialer VoIP Services
Our Primary Services and Solutions.
Predictive VoIP dialer
A predictive dialer is an automated dialer that places phone calls even before the agents become available. It's scheduled to increase agents' efficiency by calling as many leads as possible. The system quickly moves on to the next executive after an unanswered call. A VoIP predictive dialer is a technology that allows call centers to make automated calls over the Internet. With this dialer, there is no need for a phone line, carrier, or even phone for that matter. An agent only needs a headset and an internet connection to complete their calls. Since this technology does not require much infrastructure, dial sessions can be conducted virtually anywhere.
CRM solution
CRM (Customer Relationship Management) is the process of managing interactions with existing and past, and potential customers. Customer Relationship Management Software (CRM software) is a tool that's created to help your organization offer your customers a unique and seamless experience, as well as build better relationships by providing a complete picture of all customer interactions, keeping track of your sales, organizing and prioritizing your opportunities, and facilitating collaboration between various teams. CRM software can extend and scale your business, so every company, no matter the size, can benefit from a CRM-software-based system.
Hosted VoIP Dialer
Hosted VoIP services provide communication solutions using hardware that is located outside the users' environment. In other words, hosted VoIP phone systems work through devices located outside your actual office. Often, a VoIP (Voice over Internet Protocol) service provider will host that equipment. They usually store them in their data center. This allows hosted VoIP providers to use their service without requiring you to install expensive hardware in your office, which is especially useful for small businesses or organizations that need a lot to maintain their VoIP solutions. Don't want to dedicate all the resources.
VoIP GSM Gateway
GSM Gateway or VoIP GSM Gateway can be referred to as a device or equipment containing one or more SIM Cards from different wireless telecommunications networks which enables the routing of calls or sending and receiving of text messages from fixed apparatus to mobile equipment by establishing a mobile to mobile call or data connection. Structurally, the gateways evolution was aimed at an improved number of SIMs. In addition, a user interface for parameter setting, modern communication standards, and PRI, VoIP protocols support are a must for any state-of-the-art GSM gateway its definition of VoIP GSM gateway provider.
Cloud telephony
Cloud telephony is a phone system that runs through your internet connection. It's also known as a VoIP-based hosted PBX solution. A cloud-based outbound dialer automates your outbound calling method by hosting dialing processes on the cloud. It eliminates the need to set up an in-house dialer while saving agent time and improving your call connect rate. Cloud computing is the on-demand availability of computer system resources, especially data storage and computing power, without direct active management by the user. Large clouds frequently have functions distributed over multiple locations, each position being a data center.
Voip
VoIP (Voice over Internet Protocol) is a technology that enables businesses to make and receive voice calls over the Internet. It is more cost-effective than any other business communication technology and also provides high voice quality. The best part is that these calls can be made directly from the phone or laptop - no special equipment is required. A VoIP phone system is a technology to make phone calls through your Internet connection instead of a regular landline or mobile network. A VoIP system converts the analog voice signal into a digital signal over your broadband connection. A VoIP server is used to connect calls to other telephone networks.
Dialer VoIP Features
Callbacks
Enable DNC for calling campaigns. Contacts that opt-out will be added to the DNC list. Create custom DNC lists or import your lists into Avyukta Dialer.
Manage Do Not Call
Don't skip out on busy contacts. Calling agents can schedule callbacks for contacts who are busy but would like to be contacted in the future.
Tagging Leads
Our VoIP dialers let you tag, manage and segment your leads based on predefined parameters so that you can plan your outreach as a result.
Reports and Analytics
Explore your calling campaign execution and access daily call reports.
Answering Machine Detection
Automatically detect answering machines and play a separate recorded audio message or hang up a call.
Real Time Monitoring
Monitor agent calls in real-time to ensure call quality and assess training needs.
DIALER
₹720
Rent A Dialer starting at 720 INR


Purchase A Dialer starting at 5040 INR


EMI A Dialer starting at 1440 INR
UNLIMITED
₹3600
Rent Unlimited Calling Combo starting at 3600 INR.
Purchase A Dialer starting at 5040 INR


EMI A Dialer starting at 1440 INR
RETAIL
₹3600
Rent A Dialer starting at 720 INR


Purchase A Dialer starting at 5040 INR


EMI A Dialer starting at 1440 INR
Frequently Asked Questions
VoIP Phone System Features
In addition to some heavy cost savings, the comprehensive phone features are another important motivation as to why so
multiple companies switch to VoIP.
Call Recording
Take advantage of your phone system to record phone calls between clients and your employees. Is your group handling calls with care and accuracy?
Recording calls through your phone system shows areas for your group to improve. Plus, it's protected, so only qualified personnel can access it.
The benefit of VoIP call recording is that it is undetectable to all parties. Unlike landline PBX systems, this does not need any additional hardware.
VoIP Security and Call Encryption
VoIP is safe and secure even though data packs travel through the Internet. IP (Internet Protocol) phone systems have built-in protection to prevent bad actors from tapping your calls.
Ask your VoIP service provider about call encryption. VoIP technologies like TLS (Transport Layer Security) and SRTP (Secure Real-Time Transport Protocol) scramble call data, creating eavesdropping nearly impossible.
You should consider whether the VoIP provider is accredited and meets industry benchmarks. It's easy to keep a checklist of requirements when selecting a business phone service.
Unified Communications (UC)
VoIP elevates your team's workflow through a concept called Unified Communications (UC). Instead of using several individual apps, your company's communication platform is fully integrated.
It is now easier for employees to connect with customers. You can even flip calls between mobile devices.
Your group gets to work quickly by meeting over video and screen sharing. UC (Unified Communications) creates real-time communication seamless and streamlined.
HD Call Quality
There is nothing worse than inviting callers to repeat themselves. HD Voice improves the sound quality of your phone calls. This VoIP technology makes phone calls twice as clear as standard phone calls.
For more complete sound, multiple VoIP headsets and phones offer noise-canceling capability. This high-definition sound quality is also noticeable for long-distance calls.
Auto Attendant
An auto attendant allows you, straight to the callers, to the right person or department. You can forward calls to your voicemail or elsewhere outside of business hours.
Mobile and Desktop Apps
With cloud communication, you will never miss a call because you are not in the office. Many VoIP (Voice over Internet Protocol) service providers now offer an app for your computer and mobile device.
It is more critical than ever to provide your team with VoIP solutions for work from home. These apps let you make phone calls, join conference calls, exchange text messages, and more.
Contact
Our Address
89 , DCM Ajmer road , Jaipur 302021,Rajasthan, India.
Email Us
salesatdialervoip.in
Call Us
India
Philippines
OUR OFFICES AROUND THE WORLD